On behalf of the Eaze Team, we would like to extend a big holiday "thank you" to everyone who participated in "Refer a Friend, Give a Toy" over the past week. Thanks to your participation and generosity, we were able to donate over 150 toys to families in need this Christmas.
It has been a year of many memorable firsts for Eaze and we are eager and excited to continue this Holiday tradition. From our family to yours -- Happy Holidays!
Warmly,
Eaze Team
---
Eaze Elves Sean, Sheena, and Kyle hit Target earlier in the week to buy the first round of toys!
The Eaze Elves had to buy garbage bags to fit all the toys in. Next yearwe'll bring our own...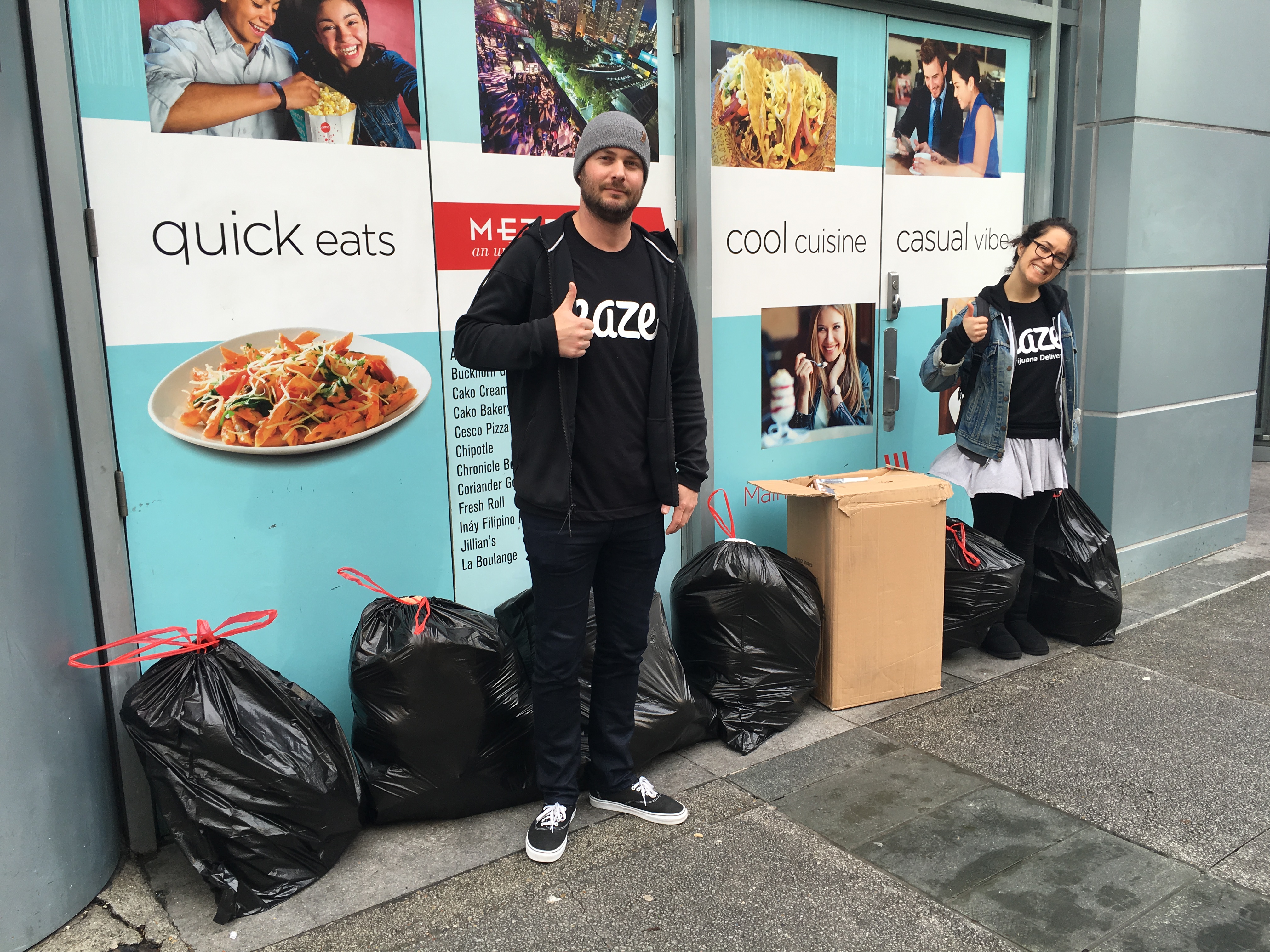 We got the toys, now back to Eaze HQ!
Thank you and Happy Holidays from the Eaze Team!